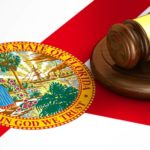 Democratic candidate Maxwell Frost won his primary in Florida on Tuesday, potentially becoming the first member of Generation Z to hold a seat in Congress. Those born between 1997 and 2012 are considered members of Gen Z; Frost was born in 1997.
The 25-year-old Frost is the projected Democratic challenger in Florida's 10th District after defeating party establishment candidate and state Sen. Randolph Bracy among a field of eight other candidates. Frost tweeted: "We won! Thank you so much to all of our supporters, endorsers, volunteers and staff. We won because of our message: Love. That no matter who you are, you deserve healthcare, a livable wage, and to live free from gun violence. We made history tonight."
Frost just meets the requirements to run for a seat in the House; lawmakers in the lower chamber must be at least 25 when they are sworn in.  If he wins in November, he will become the youngest member of Congress. Presently, the youngest is 27-year-old Rep. Madison Cawthorn, R-N.C., who lost his primary earlier this year.
Frost will face Republican military veteran Calvin Wimbish for the Orlando-based seat, in a predominately Democratic district. Frost has a number of key national endorsements from progressive leaders, including Sens. Bernie Sanders and Elizabeth Warren.
Editorial credit: niroworld / Shutterstock.com